It was India vs England, yet again, and women's cricket didn't get the attention it deserved due to men's cricket, yet again. Still, when the day came, I hoped that, like me, turned on their TVs to watch the women in action.
Also, it was my first time watching a Women's Test Match. For the first half-hour or so, I was amazed – it was all so new, and I just sat there, gazing at the girls play. And so the match began- England won the toss and elected to bat.
Jhulan and Shikha started things off, and soon, Pooja came to the fore. Things were going okay, with decent fielding from the Indians, and calculated shots by the Englishwomen. Then, Pooja struck and removed Winfield-Hill. After that, Beaumont and Knight settled in nicely, and the ball frequently paid a visit to the boundary ropes.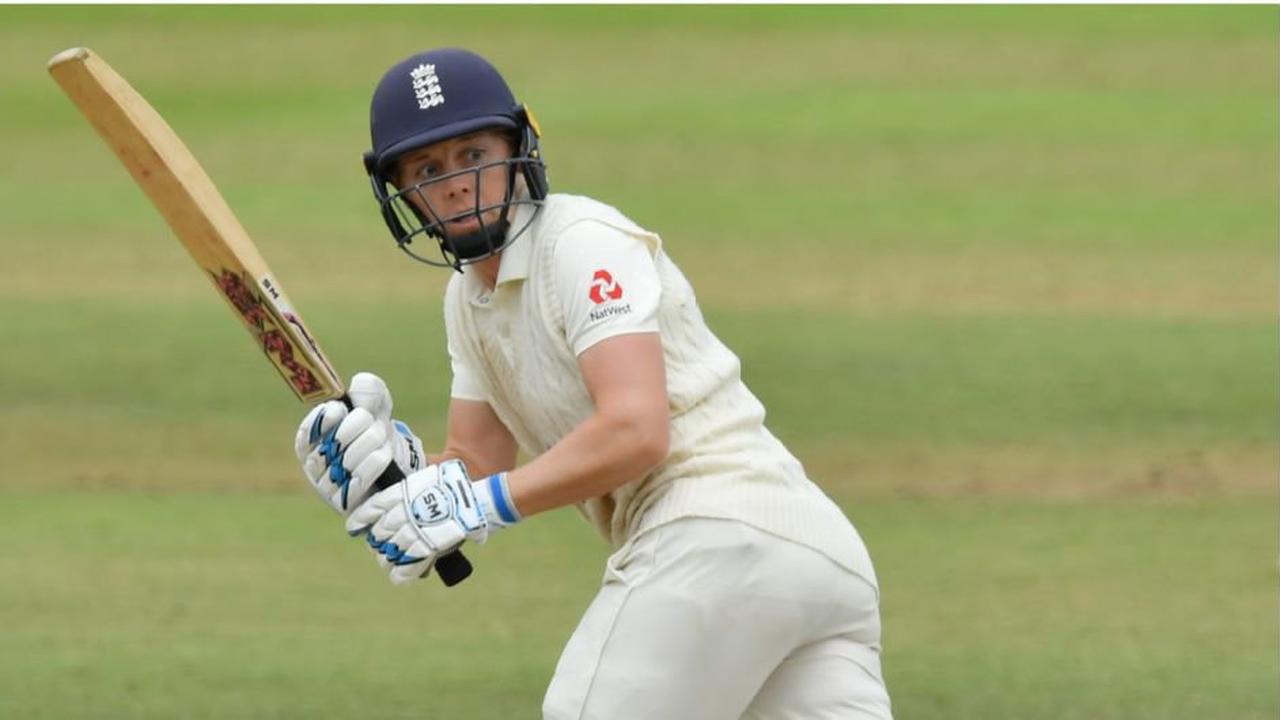 Beaumont got a 50, and Knight was just beginning to turn on the heat. All the bowlers were going for runs, and even when Beaumont got out, Sciver took her place. I had started to contemplate whether I should turn off the TV or not, like any other India fan. But I stuck around, and I watched Sharma and Rana start spinning their webs, and it bore fruit. It was an excellent comeback, and what added salt to England's wounds was that Sciver couldn't reach her 50, and Knight couldn't gallop all the way to her 100. They both got out at 42 and 95 respectively.
I was somewhat surprised at this flurry of wickets, but it was a 'pleasant surprise! Just like that, Day 1 ended on a good note for both India and England, as the former could manage to snag a few wickets, while the latter was in a comfortable position.
A point to note was that, like the men, the English women relied on the sweep to get their runs, and just like the Indian men's team, the women too, struggled to get the tailenders out. Finally, after Dunkley's 50, and a few wrong decisions, Ecclestone made her way to the pavilion.
Dunkley though carried on, and she herself seemed amused at how well she was scoring and how the ball found the middle of her bat! Then, Shrubsole and Dunkley went on and on, and the former just powered her way all along. But then she got out, and like Sciver, she fell short of her fifty.
With that, England declared, putting up their highest Test score, 396. I was both happy and disappointed, as both Knight and Shrubsole deserved their 100 and 50 respectively, but seeing the Indians pick their wickets just at the right time was of utmost satisfaction.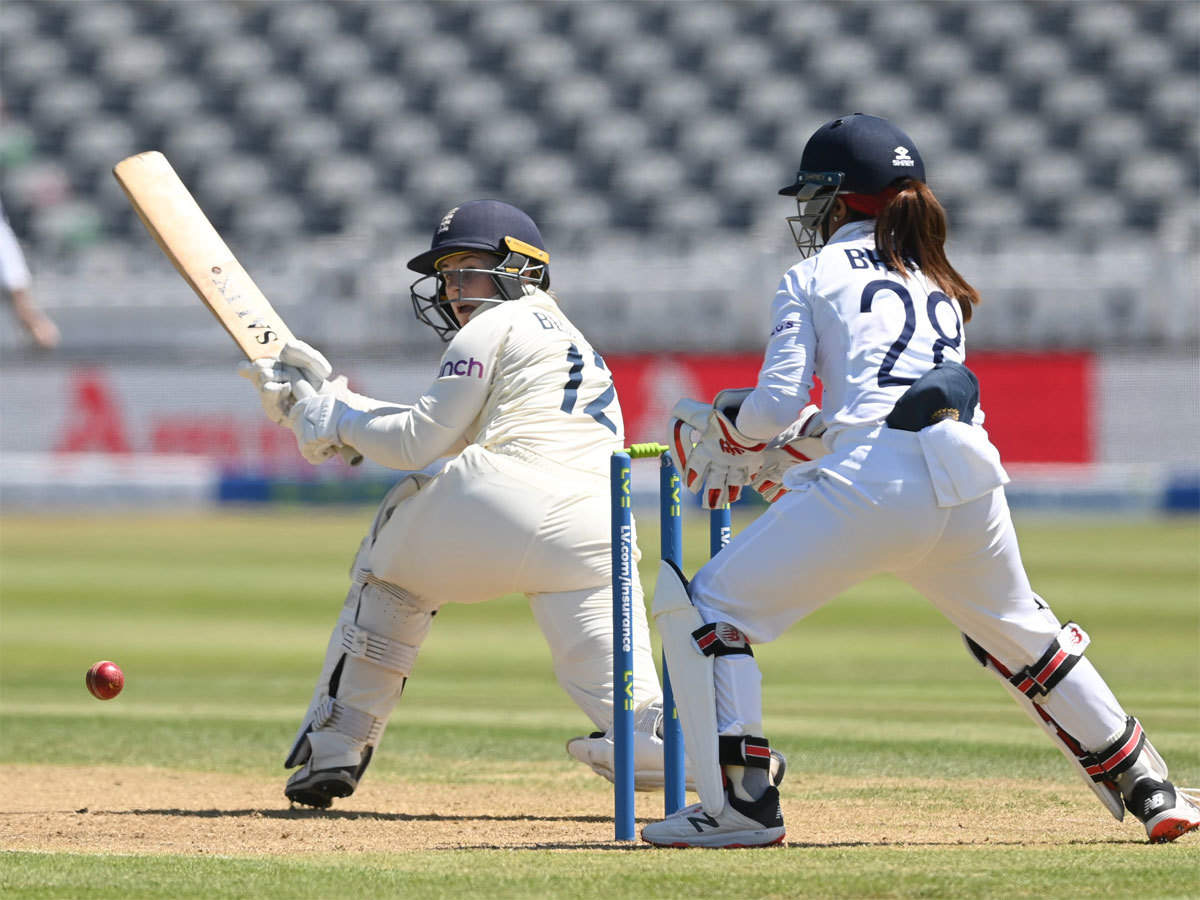 Now, it was India's time to bat. I watched with bated breath as Shafali faced Shrubsole in the 2nd over, and it was for 2 reasons – she had no experience in tests before, and she was an explosive player, attacking from ball 1. Both of these facts had me believe that the probability of her sticking for a long time was little.
But watching her defend the ball perfectly gave me hope. It would be a test of her patience, and as to how she would play her natural game while being a bit defensive. Mandhana, on the other end, took her time at the crease, and slowly settled in. She had played a Test before, and I was glad to see her playing a supportive role while handing Shafali the reins, and was sure that an early wicket wouldn't be handed to England. And that was true since these two girls built a 100 run partnership, brick by brick (ball by ball, rather!) To think that they stood that long – it was like a mini achievement!
What was even more joyous was that Shafali slowly came out of her shell, and started being her usual self. It was a sudden but refreshing change, and she was rewarded with her maiden Test 50. It was wonderful to watch the little girl, her face radiant as she reached her 50. She had proved herself in the longest format, and that made me really happy. Mandhana followed soon and got her 50 too.
Both of them continued, and it felt like these two could turn the match in India's favour if they played longer. It gave me pleasure to see that India, an inexperienced Test side, was dominating on English soil. And, it was even more wonderful to watch Shafali lead the way, and also approach her 100. But, inexperience triumphed patience as she got out at 96, and it was due to her irresponsibility, as she played a shot that was entirely unnecessary. It was instinct to be angry at her, yet, I felt for her, as she was just a teenager who came so agonizingly close to an International 100. Mandhana also fell soon, while playing a rash, irresponsible shot.
It was disappointing to see two promising, wonderful players who got outstanding starts get out in such fashion. The momentum was broken, and it was entirely their fault. I would've been happier had those two got out to a good ball. Soon, Shikha Pandey also got out, and, like England, India's good start came to a crashing end. I was disappointed and slightly miffed at this careless show of batting.
Raj came and went, then, Punam fell, and India slipped further, and I just couldn't understand how it all happened so quickly. I couldn't watch more, but I thought – If England lost quick wickets yesterday, and were able to bounce back, then so would we. And the 2nd day ended on that note.
Day 3 saw the wickets tumbling down and, I watched hopelessly as India fought to avoid the follow on. My focus, then, shifted to the follow on, as I had lost hope of India avoiding it. It was just bad, careless cricket in my view. The Indian women just let the control go to the opposition once they got the opening.
So, then came the follow on. Shafali impressed again, but Mandhana fell early. Rain then disrupted play, and when play resumed, Shafali looked as though she was playing an ODI match! A run a ball, fours now and again- it was pleasing to see that, to say the least. Deepti, one down this time ( a much better choice!), stood like a rock on the other side. But this time, India needed a lasting, impactful knock from her. She is one of my favourites, and I was really glad that she stuck around, not letting the pressure get to her.
Then, I wondered – was she a bit too slow? But I quickly let off that thought, as I didn't want to see another batting disaster! Verma, though, went about as usual. She seemed to play even harder when Cross, the one who'd dismissed her last time, came to bowl. Talk about a good comeback! And a great comeback it was, as it was in Cross' over that she got her 50. I was elated to learn that she was the youngest to score a 50 in both innings.
Some consolation for not getting that 100, I felt. Either way, she got into the record books, which is what we all wanted to see. Deepti also came out of her shell, playing more freely while maintaining a solid defence. That was more like her, and I was glad that she finally was playing her natural game.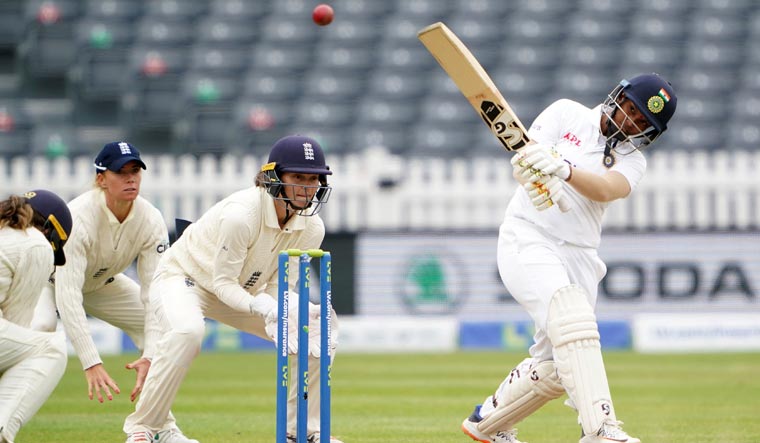 Day 3 ended with Team Deepali forging a partnership. The last day, I was juggling channels, as I'm sure any cricket fan would've. Though that doesn't mean the importance of this game was any lesser than the WTC Final. The last day of this match saw Cross get a maiden over! I think she got 'cross' by getting hit for so much! I was hoping, keeping my fingers crossed for a draw, as an Indian victory was out of bounds. I watched each ball closely, praying that a wicket doesn't fall. But it fell, and Shafali was the one to go.
This time, it was a fielder's wicket more than the bowler's. A six had been hit in that over, and a full toss came Shafali's way. She whacked it, but Brunt pulled off a stunner to dismiss her. I was in awe of her fielding abilities, and I just sat amazed, as Raut walked in. She got a run first ball, hence avoiding a pair. They went on, slow and defensive, but that was all that was needed. So I just watched, content that things were not so bad for India after all. Deepti's defence, which was frustrating before, was now a match saver.
It's just the way the situation makes it, isn't it? Well, they did carry on for a long time, and Deepti even gave me a surprise! That shot she played off Knight was spectacular and unexpected. Soon, she got her maiden Test 50. And then, she fell to Ecclestone, and thus, Raj came in. This time I was hoping I'd see a Mithali Masterclass. I was disappointed, for she got out, followed by Raut.
Another collapse was on its verge, and a loss seemed more probable than a draw. I couldn't see how someone could let such a good start crumble, just like that. That too, 2 times in a row! The girls had me frustrated, with such a careless show, again. And collapse they did, mainly due to Ecclestone. And it all boiled down to the last session of the day – India were 8 down, and England was 2 wickets away from victory. It was up to Bhatia and Rana, and on the English side, the responsibility was on Ecclestone, Brunt and Sciver.
But Rana and Bhatia emerged on top, the former getting her 50. They managed to frustrate all of the English bowlers, mainly Ecclestone, as she was looking for a fifer, and didn't get one. The look on her face was that of desperation and frustration. It would have been her first International fifer, so it was understandable.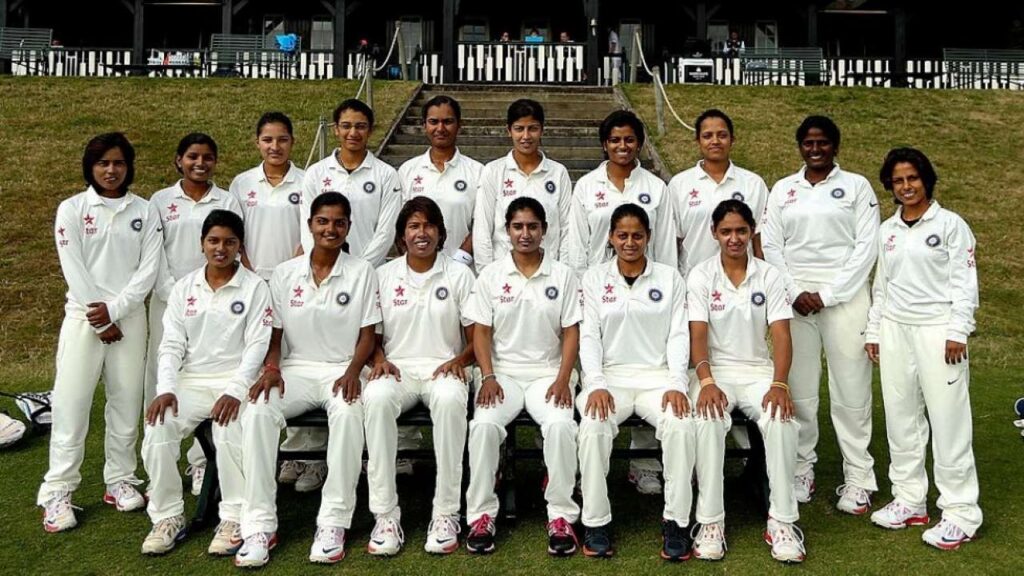 But the Indian girls were just amazing. Their confidence just rose, and I was delighted at every ball bowled. We had made our mark, after all, on foreign soil, and in a format, we hadn't played for such a long time. My first experience of Women's Test Cricket had a bit of everything, its own highs and lows, and I would like to call it ' The Sydney Draw of Women's Cricket', though it had hints of The Gabba Fightback, too.
About Post Author