A story about boxing, action, love, and dice to all up with religious discrimination.
Cast :
Farhan Akhtar, Mrunal Thakur, Paresh Rawal, Supriya Pathak, Vijay Raaz, Hussain Dalal, Mohan Agashe, and ensemble.
Director :
Rakeysh Omprakash Mehra.
Toofaan is now streaming on Amazon Prime Video.
Review :
Toofaan is your underprivileged boxing-champion tale whose storyline is mostly predictable, but what makes this film such an enjoyable watch is the way it has been written and performed.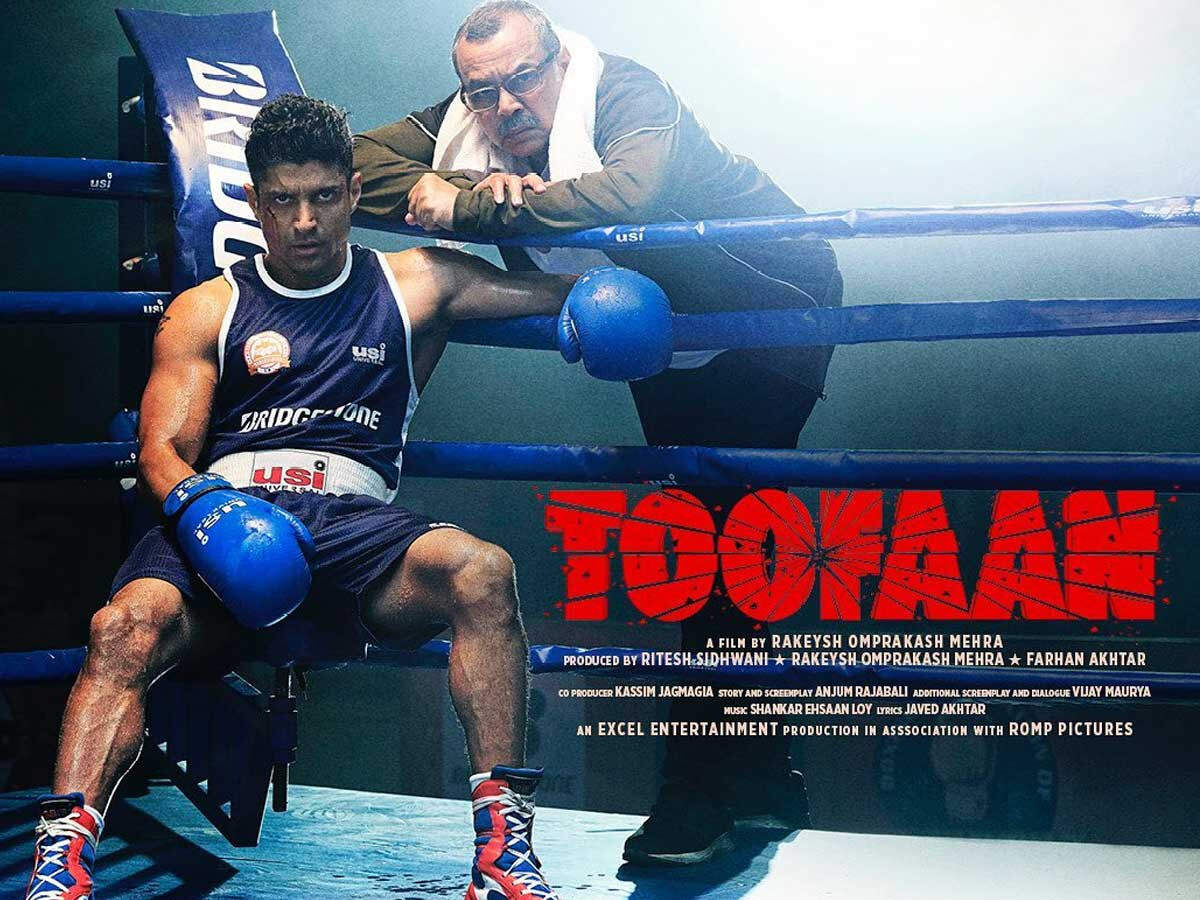 Ajju Bhai, aka Aziz Ali (Farhan Akhtar), is an extortionist under a local gangster (Vijay Raaz) in Mumbai's Dongri. Ajju meets Ananya (Mrunal Thakur), a doctor at a charitable medical institution, who gives him reason enough to become Aziz Ali, the boxer. He goes to Prabhu (Paresh Rawal), who is initially reluctant to train Ali, also because he is a Muslim from Dongri and Prabhu is a Hindu, but Prabhu ultimately agrees to train Ajju from where his journey as a 'Toofaan' begins.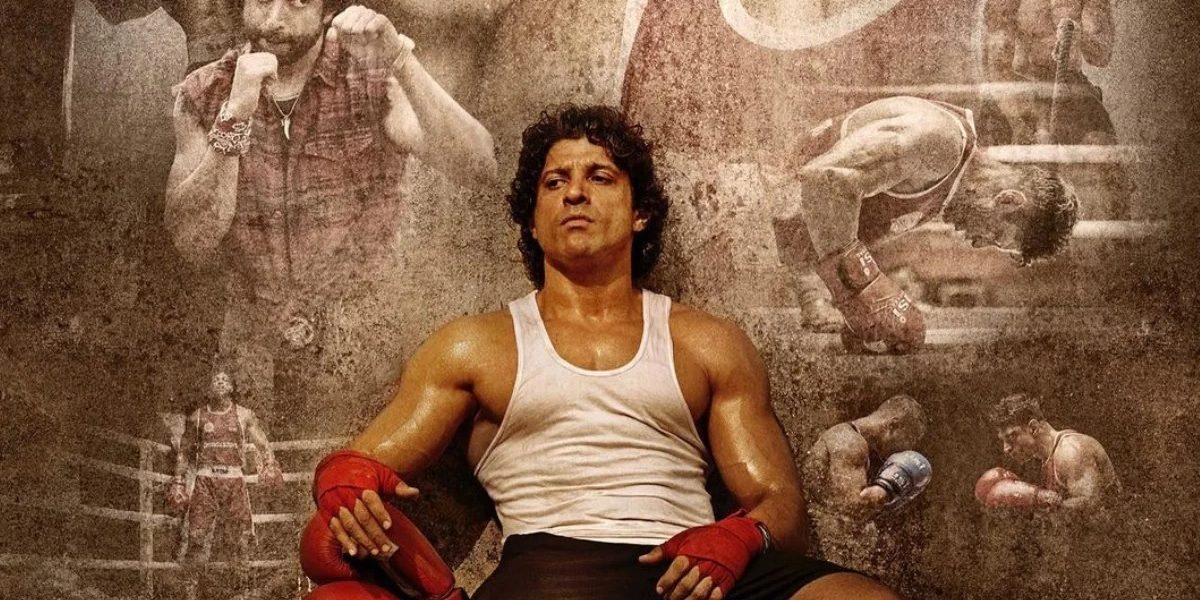 Story and screenplay by Anjum Rajabali, Toofaan, is about a man finding a hook in life to live with dignity and finding a goal after a point. There are moments of inspiration and the well-choreographed boxing sequences which hold the audiences to their seats. Also, the chemistry between Ajju and Ananya gives an emotional touch to the film.
Talking about the negatives, the pace of the movie is too fast where characters don't take special time to set the universe. Also, there is an angle of religious discrimination shown which is not much required in such sports drama. The film, in its almost 3-hour runtime, never slows down. Toofaan deserved more depth, more thought, and a slow narrative that is more intriguing and hooking for the viewer.
Talking about performances, Farhan Akhtar is amazing when he steps into the boxing ring as Aziz Ali, he knows the moves and punches and becomes the boxer in his top form. Also when he plays Ajju Bhai he is exceptionally good in that part. Mrunal Thakur, as said, charms with her innocence, and her love. Paresh Rawal is a treat to watch as the coach Nana Prabhu.
The actor shows why he is a veteran as he grabs your attention in every single scene he is in. Direction by Rakesh Omprakash Mehra is fluent but can be better in this story. Shankar Ehsaan Loy's music fails to create the magic as songs are average. Jay Oza's camera creating a visually appealing world is worth mentioning especially.
Toofan has little fire and fury that one would expect from work on boxing but it is not so inspiring as we expect from typical sports drama and also it is predictable in most of the scenes. But after all, Farhan's dedication and Paresh Rawal's phenomenal acting attract you to experience 'Toofaan'.
Rating :
3 out of 5 Stars.
About Post Author