Vikrant-Kriti's tale Of double weddings is a social comedy with a weak climax.
Cast:
Vikrant Massey, Kriti Kharbanda, Gauahar Khan, Jameel Khan
Director:
Devanshu Singh
The movie is now streaming on Zee5.
Review :
College sweethearts Aditi Karwasra (Kriti Kharbanda) and Sanjay Lal Singh (Vikrant Massey) have a picture-perfect life and love story. While the two have a successful career at the same company in Delhi, they both belong to orthodox families.
Trouble begins when they decide to get married. But Sanjay is a Rajput from Bihar and Aditi is a Jat from Rajasthan and their families won't tolerate any relations outside their castes.
In order to get married to each other, while keeping their parents happy, the duo plot an elaborate plan with their friends and colleagues from work. What unfolds next is full of twists, comedy, and lots of drama.
The script lacks solid drama and a strong plot. Though the concept of the story looks interesting the execution is so below average. Riju Das' camerawork is of no great deal following the usual basics.
Manan Sagar keeps the film short and crispy with his sharp editing. The film started on a good note but soon gets predictable and you'll end up disappointed in the climax. It is partially entertaining is what we can say.
Yes, it shows a mirror to the futility of the idea of honour and caste, but with no real change happening in the minds of any of the characters. It is a simple presentation of comedy of errors.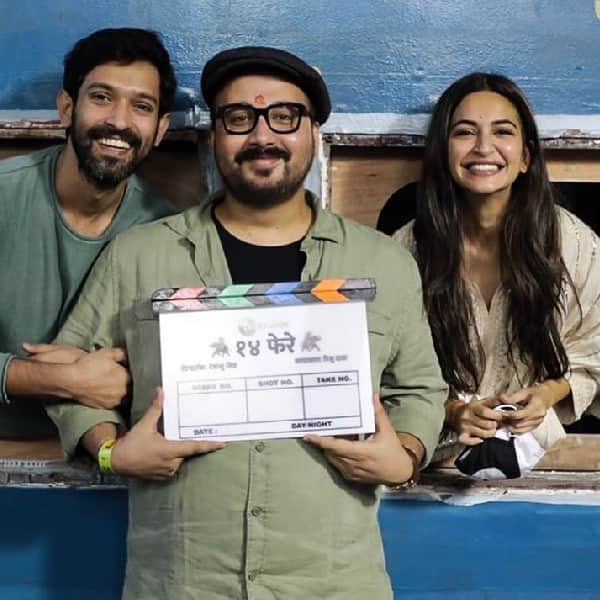 The film rides on the shoulders of the talented Vikrant Massey who tries his best to keep the show running and Kriti Kharbanda is super cute & that's about it. She's a good actress & all she needs is a good director.
The bonding between Jameel and Gauhar as theatre actors, as well as their individual performances, is a treat to watch. The music is average besides few good songs like hum dono yun mile and chamak.
Overall, the film would certainly appeal to those who love family sagas and shaadi dramas. It's a clean comedy, it can very well be a weekend family movie time pick.
Rating :
2.5 out of 5 stars.
About Post Author