Looking remarkably unlined for his claimed 125 years, a Hindu monk says he is the oldest man to have ever lived puts his longevity down to no sex or spices and daily yoga.
Swami Sivananda was born on August 8, 1896, according to his passport. If true, his life would have spanned three centuries, but despite his apparent age, he remains strong enough to perform yoga for hours at a time.
He is now applying to Guinness World Records to verify his claim. It currently lists Japan's Jiroemon Kimura, who died in June 2013 aged 116 years and 54 days, as the oldest man to have ever lived.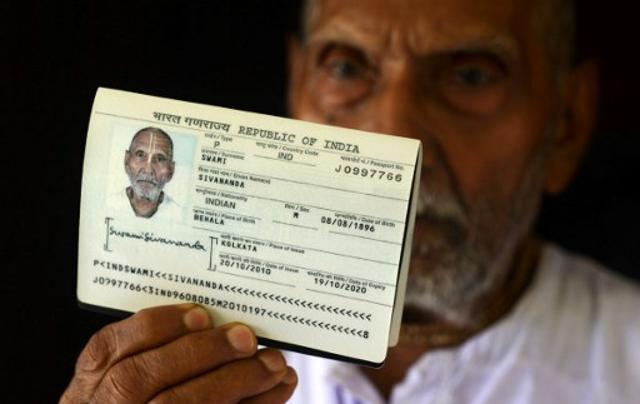 India's passport authorities confirmed Sivananda's age from a temple register, the only record many Indians even decades younger have of their date of birth.
However, it would be extremely difficult to independently verify his age.
Sivananda, from the holy city of Varanasi, grew up in extreme poverty and chose to become a monk, saying he owed his age to "yoga, discipline, and celibacy".
"I lead a simple and disciplined life. I eat very simply — only boiled food without oil or spices, rice and boiled daal (lentil stew) with a couple of green chillies," he told AFP after a two-hour yoga session in Kolkata, the eastern Indian city where he had come for a short visit.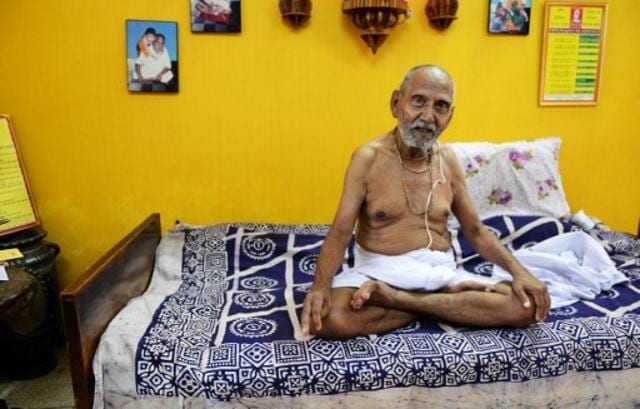 Standing 1.58 metres (five feet two inches) tall, Sivananda sleeps on a mat on the floor and uses a wooden slab as a pillow.
"I avoid taking milk or fruits because I think these are fancy foods. In my childhood I slept many days on an empty stomach," he said.
Sivananda said he had not previously come forward to claim the record because he did not seek publicity, but was eventually persuaded by his followers to apply.
The elderly man lost both parents before he was six and was given away by his relatives to a spiritual guru, whom he travelled with around India before settling in Varanasi.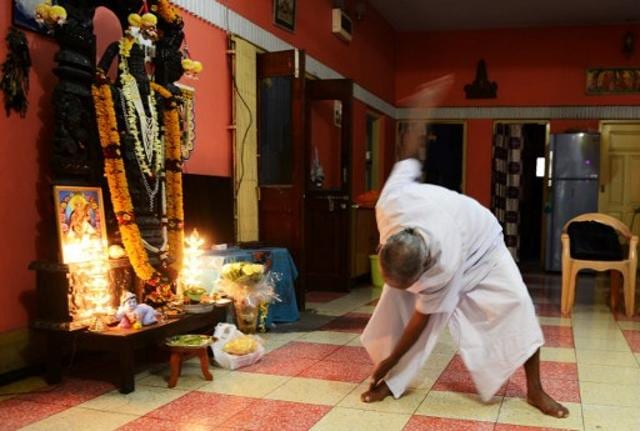 Fit and without any medical complications, he lives independently and even travels alone on trains.
Sivananda, who was born in colonial-era India without electricity, cars or telephones, says he is not enthused by new technology and prefers being on his own.
"Earlier people were happy with fewer things. Nowadays people are unhappy, unhealthy and have become dishonest, which pains me a lot," he said.
"I just want people to be happy, healthy and peaceful."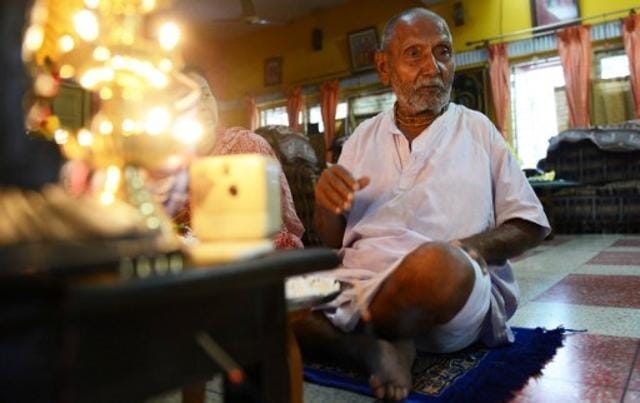 He demonstrates his life as an exemplary lesson rather than preaching, according to the Rashtrapati Bhavan document on Padma awardees.
Swami Sivananda, born on August 8, 1896, in Sylhet district (now Bangladesh) of undivided India, lost his mother and father at the age of six.
Due to poverty, his beggar parents could feed him only boiled rice in his childhood.
He was imparted spiritual education, including yoga, by Guru Omkarananda Goswami at Nabadwip in West Bengal.
He has been a positive thinker throughout his life. His belief is "the world is my home, its people are my fathers and mothers, to love and serve them is my religion".
According to the Rashtrapati Bhavan document, Swami Sivananda is still chasing that mission till today to serve the underprivileged in different parts of the country – in North East India, at Varanasi, Puri, Haridwar, Nabadwip and so on.
For the last 50 years, Swami Sivananda has been serving 400-600 leprosy-affected beggars at Puri.
"He perceives them as living God and serves them with the best available items. He arranges different materials like food items, fruits, clothes, winter garments, blankets, mosquito nets, cooking utensils based on their expressed need," the document said.
Swami Sivananda's healthy and long life has garnered attention from across the globe. He has been a vocal supporter of Covid-19 vaccination after himself getting inoculated at the age of 125 years.
Hospitals across the nation have performed complimentary master health check-ups to assess the structural and functional status of his vital organs and systems to observe his lifestyle.
Swami Sivananda has pointed out different yoga and exercises as means of his healthy and long life.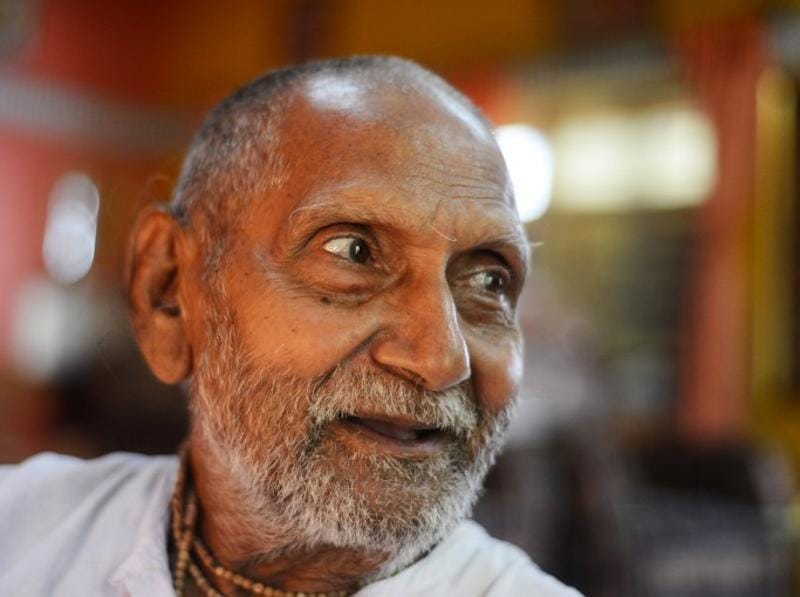 Swami Sivananda has been honoured with various awards, including the Yoga Ratna Award in 2019 at Bengaluru, PTI reported. He was the senior-most participant from the country at the yoga demonstration on June 21, the World Yoga Day in 2019.
He was awarded Basundhara Ratan Award by Respect Age International for his contribution to society on 30 November 2019.
About Post Author